The Authur Blessitt Story
Video Number: V27
"The Cross, the Arthur Blessitt Story" Full length movie for Free viewing posted by Arthur and Denise Blessitt.
Arthur is still walking, 54th year 1968-2021. Now over 43,340 walking miles. Guinness World Record for longest ongoing pilgrimage/walk.
You can now watch Arthur "live streaming" as he carries the cross on Youtube. Click 'follow' to get a notification.
Now 80 years old. www.blessitt.com Jesus did it! All Glory to God. Praise Jesus.
Watch online @ https://www.youtube.com/watch?v=anIO0b6TIkQ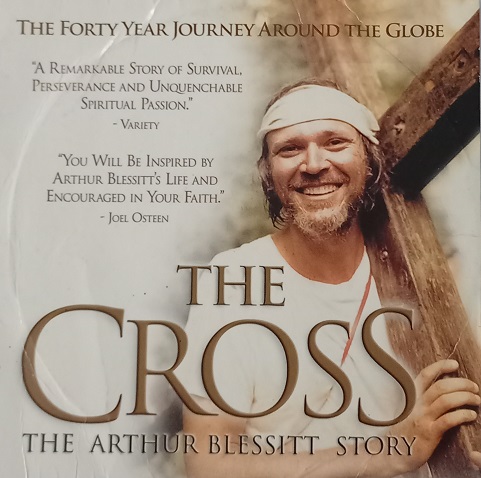 Video catalog available @ https://cmedialending.in/videos/