by Dr. Scott K. Hannen
The SIX to FIX
A complete six-step approach to detect and correct the cause of chronic pain and suffering
You can request this book "Stop the Pain" via SMS (99622-81426) or email (cmedialending@gmail.com)
To know how you can get this book click here.
Beloved, I pray that you may prosper in all things and be in health, just as your soul prospers. 3 John 2
Surely He has borne our griefs
And carried our sorrows;
Yet we esteemed Him stricken,
Smitten by God, and afflicted.
But He was wounded for our transgressions,
He was bruised for our iniquities;
The chastisement for our peace was upon Him,
And by His stripes we are healed.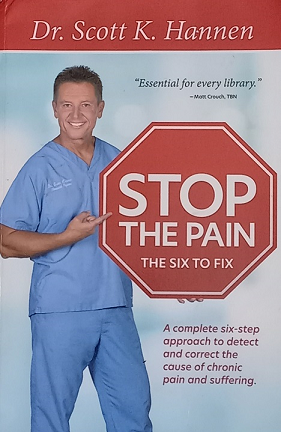 Complete listing of books available @ Books Catalog