Movie #1 – Pamela's Prayer:
This period piece motion picture portrays the unique and heartfelt story of Pamela Bucklin from her birth in 1969 to her wedding day in 1991. When her mother dies at birth, Pamela is raised by her father, Wayne. He makes a commitment to pray with his daughter each and every night. He also raises her with a very high standard of purity before marriage. In an age when purity is scoffed at by many, this movie presents the message with perspective and inspiration. Also, the prayerful commitment of Wayne Bucklin is an example for all who are in a parental role.
Director: Dave Christiano
Writer: Dave Christiano
Actors: Rick Scheideman, Serena Orrego, Ted Kuenz, Sarah Padbury
Movie #2 – Second Glance:
One of the most encouraging films that a Christian could watch, this motion picture is a Christian version of "It's a Wonderful Life". High school senior Dan (David White) does not think he's impacting anyone for the Lord. He thinks he's missing out on all the fun. So one day, he wishes he'd never become a Christian. He gets his wish…and then sees things from a very different perspective.
Director: Rich Christiano
Writers: Danny Carrales, John Newcombe
Actors: David A.R. White, Lance Zitron, Blaine Pickett, Denise Weatherly, Robert Kuns
Watch these 2 movies @ https://www.youtube.com/playlist?list=PL5JsnqVM9Vd4or8kE4RavXalsndqumSXY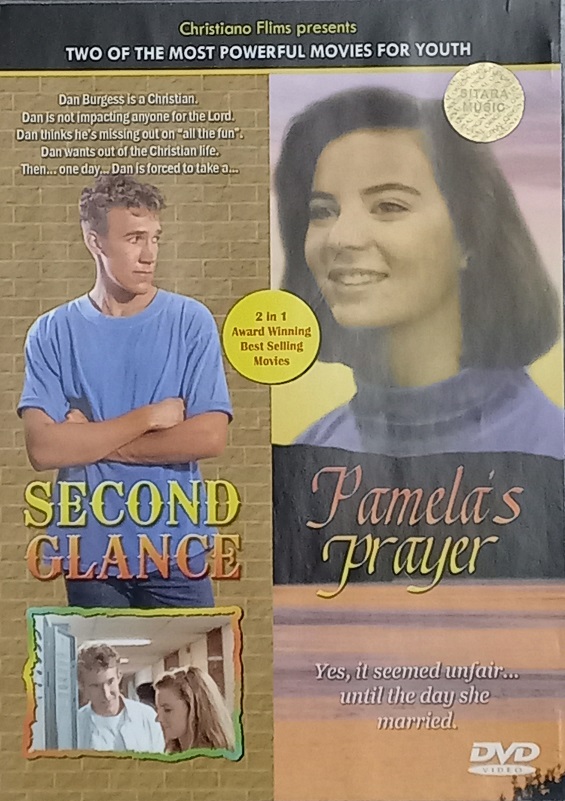 Video catalog is available @ https://cmedialending.in/videos/